Onsite Chair and Event Massage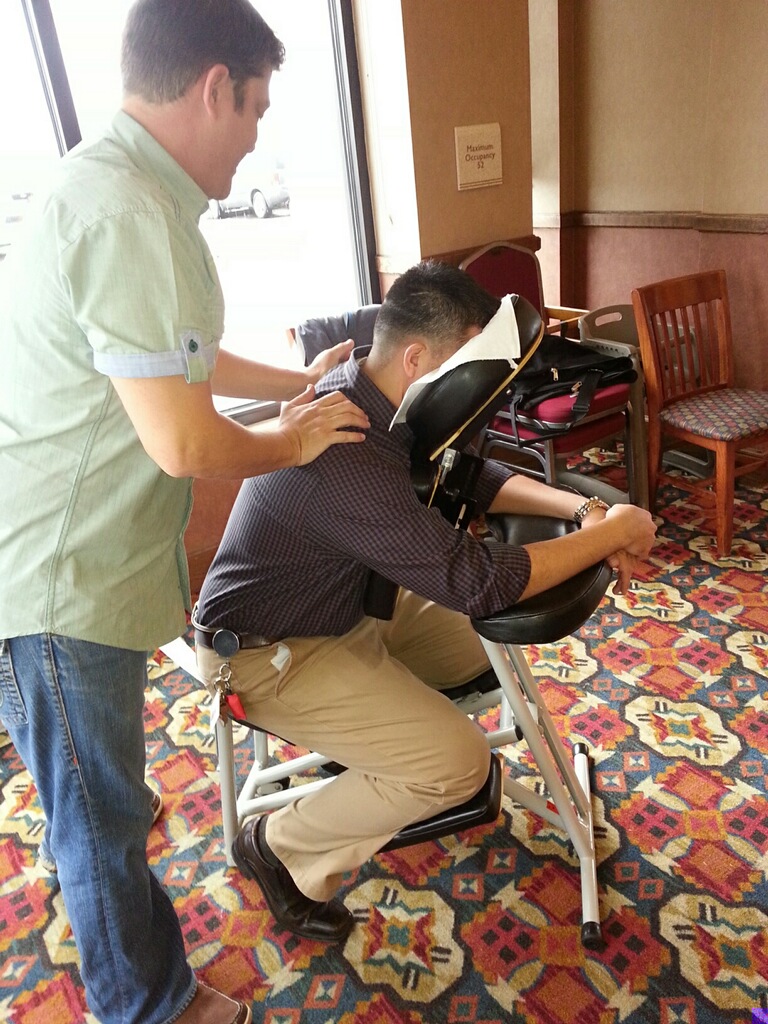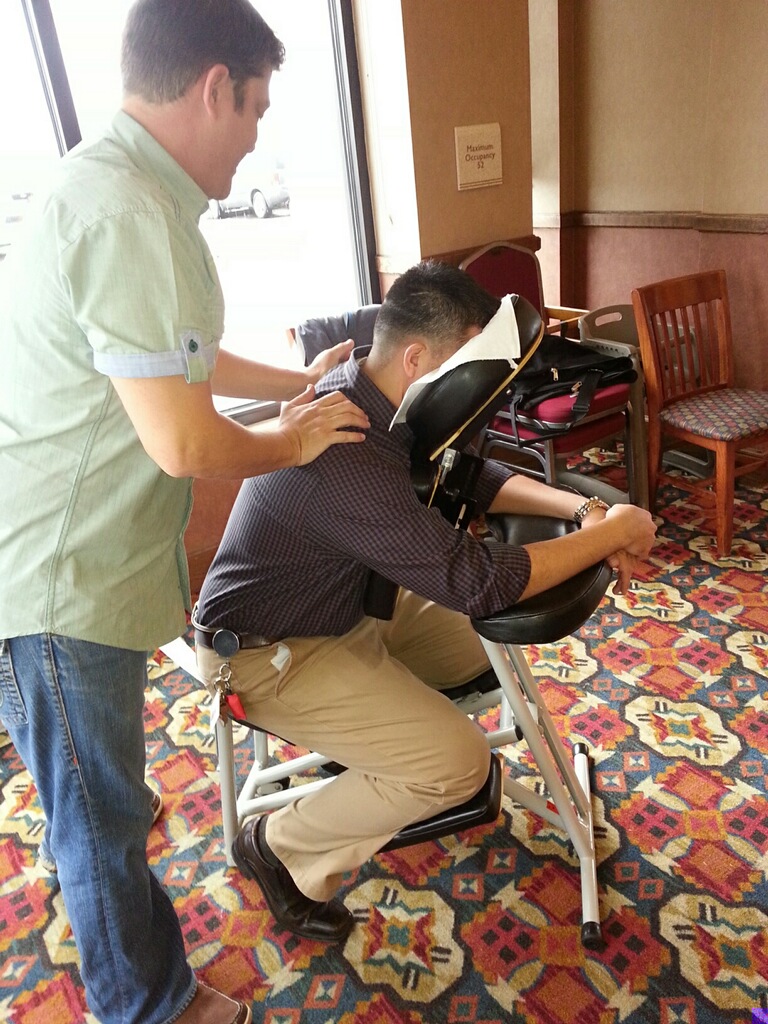 Onsite Chair and Event Massage
This quick, invigorating treatment is perfect for a lunch break or when you don't want to be quite so zoned out.
Studies show that a 15 – 20 minute massage session leaves you relaxed but stimulated, so you return to your activities more productive and mentally alert.
Our therapist will knead and stretch your shoulders, neck, back and arms while you relax in our special chair, allowing you to remain fully clothed, in and out quickly, and ready to tackle your day with renewed "Zenergy".
This service is for events and office type settings, its great for staff functions or employee appreciation. Massage sessions run between 10 to 20 minutes depending size of group and time allotted .
Chair Massage is perfect for:
- Trade shows
- Health fairs
- Company picnics
- Holiday celebrations
- Business meetings
- Sports Events
- Poker Tournaments
- Video Game Tournaments
- Employee appreciation events